In today's fast-paced world, audio technology has evolved to provide us with an immersive sound experience like never before. From concerts to gaming, audio innovations have pushed boundaries, creating a new dimension of sensory delight. Moreover, the introduction of headphones has further elevated the audio experience, allowing individuals to immerse themselves in their own private world of sound. In this article, we delve into the fascinating world of audio tech and headphones, exploring the latest advancements and how they enhance our daily lives.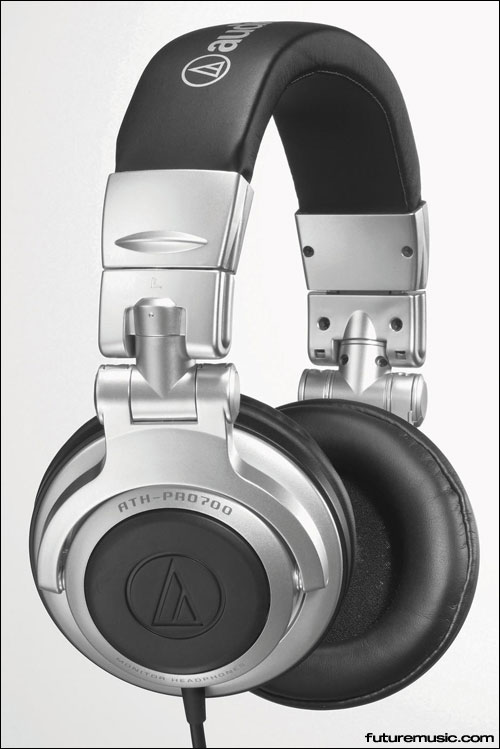 Pushing Boundaries: Unveiling Immersive Sound Quality
Gone are the days when audio quality was restricted to plain stereo. With the advent of cutting-edge audio technology, we now have access to immersive sound experiences that transport us into a whole new realm. Surround sound systems, for instance, utilize multiple speakers strategically positioned around the listener to create a three-dimensional audio field. This technology enables us to feel fully immersed in a movie or concert, as if we are right in the midst of the action.
Additionally, advancements in audio processing algorithms have revolutionized sound quality. Techniques like spatial audio and binaural recording have gained popularity, recreating the sensation of sound coming from different directions, just as it does in the real world. This not only enhances the depth and realism of the audio, but it also adds a layer of immersion that was previously unimaginable.
Moreover, the emergence of wireless audio technology has further pushed the boundaries of immersive sound quality. Bluetooth headphones, for example, provide a seamless listening experience, eliminating the hassle of tangled wires. With the freedom to move around while enjoying high-quality sound, users are able to fully immerse themselves in their favorite music, movies, or podcasts.
Unleashing the Future: Revolutionary Audio Innovations
As technology continues to advance, so does the world of audio innovation. One exciting development is the rise of virtual reality (VR) audio. VR headsets equipped with spatial audio technology deliver a truly immersive experience by simulating sound from all directions. Whether you're exploring a virtual world or engaging in a thrilling gaming experience, VR audio places you right in the heart of the action, making the experience incredibly lifelike.
Another breakthrough in audio tech is the widespread adoption of noise-canceling headphones. These headphones use advanced technology to reduce or eliminate external noise, allowing users to focus on their audio without any distractions. This innovation is a game-changer for frequent travelers, commuters, and individuals who require a quiet environment to concentrate or relax.
Alongside noise-canceling headphones, the rise of smart headphones has paved the way for revolutionary features. These intelligent devices can analyze your listening habits, customize audio settings, and even monitor your health metrics. With features like active noise cancellation, personalized sound profiles, and built-in voice assistants, smart headphones are transforming the way we listen to music and interact with our devices.
Elevate Your Audio Experience: Unraveling Headphone Wonders
Headphones have become an essential accessory for many, offering a personal and immersive audio experience. The market is flooded with a wide variety of headphones, each catering to different preferences and needs. Over-ear headphones provide excellent sound isolation and comfort, making them ideal for extended listening sessions. On the other hand, in-ear headphones, or earbuds, are compact and portable, perfect for those on the go.
For audiophiles seeking the utmost sound quality, high-fidelity headphones are the go-to choice. These headphones employ advanced drivers and premium materials to deliver crystal-clear audio and an unparalleled listening experience. From detailed highs to powerful lows, high-fidelity headphones reproduce audio with precision, capturing every nuance of the music.
Moreover, wireless headphones have gained immense popularity in recent years. With advancements in Bluetooth technology, wireless headphones offer seamless connectivity and freedom of movement. Whether you're hitting the gym, working from home, or simply enjoying a leisurely walk, wireless headphones provide the convenience of a wire-free experience.
Noise-canceling headphones have also become a game-changer. By actively canceling out external noise, these headphones allow you to indulge in your audio without any disturbances. Whether you're on a noisy airplane or in a bustling coffee shop, noise-canceling headphones can create a peaceful sonic oasis, enhancing your overall listening experience.
The new audio tech doesn39t stop at Immersive Audio These are clearly a topquality pair of inear headphones and Im looking forward to really putting the QuietComfort Ultra Earbuds Dolby Atmos Dolby Atmos is probably the bestknown of all the spatial audio formats having been originally developed for cinema and later making its way to the world of music streamingThe standout feature this time around is Boses Immersive Audio which when combined with CustomTune technology takes spatial audio to a whole new level creating a broader and more immersive soundstage In addition the headphones feature a brand new inhouse chip complete with Boses proprietary digital signal processing software2 Noise cancellation is as good as ever While there are lots to be excited about in the QC Ultra Headphones
such as the new Immersive Audio tech its good to know that Bose hasnt Theres also a volume slider to join the multifuntion button The QC Ultra headphones have 24hours of continuous battery but a stillsolid 18hours if you have Immersive Audio switched on In What is Dolby Atmos Dolby Atmos has reinvented how entertainment is created and experienced allowing creatives everywhere to place each sound exactly where they want it to go for a more realistic and immersive audio experienceFor visual media like movies shows and games Apples Spatial Audio brings a whole new level to sound immersion These are best for when your focus is ultimately in one spot like a screen This new model brings a whole new immersive distractionfree sound experience to its users Following its predecessor the WH1000XM4
headphones these elevate the industryleading noise canceling and audio quality up a level with newly implemented technology and a refreshed design featuring improved comfortability
Audio technology and headphones have come a long way, revolutionizing how we consume sound. From immersive surround sound systems to noise-canceling headphones and wireless innovations, the audio world continues to push boundaries. As technology advances, the possibilities for enhancing our audio experience are endless. So, whether you're a music lover, a gamer, or a movie enthusiast, the latest audio tech and headphones have something extraordinary to offer. Embark on a journey of sonic wonders and immerse yourself in a world of unparalleled sound quality.