Wearable technology has come a long way from clunky and unfashionable gadgets to sleek and stylish accessories. In recent years, the fusion of fashion and technology has revolutionized the way we interact with our devices, opening up a whole new world of possibilities. With the rise of smartwatches, fitness trackers, and other wearable gadgets, it's clear that tech-savvy individuals are no longer willing to sacrifice style for functionality. In this article, we will explore the latest trends in wearable tech, showcasing both stylish and functional wearables that cater to a tech-savvy lifestyle.
The Fusion of Fashion and Technology: Trendy Wearables Revolutionize Style
Gone are the days when wearable tech was synonymous with clunky and unattractive devices. Today, fashion-forward individuals can embrace technology without compromising on style. Designers have begun to incorporate technology seamlessly into their creations, blurring the lines between fashion and functionality. From smart jewelry that doubles as fitness trackers to fashionable smartwatches with customizable straps, trendy wearables are making a statement in the fashion world. With a wide range of colors, materials, and designs to choose from, fashion-savvy tech enthusiasts can now express their personal style while staying connected.
Tech-Savvy Must-Haves: Functional Wearables Enhance Daily Life
While style is undoubtedly important, functional wearables are equally essential in enhancing our daily lives. Fitness trackers, for example, have become an indispensable tool for health-conscious individuals, allowing them to monitor their activity levels, heart rate, and sleep patterns. These gadgets not only provide valuable insights into our overall fitness but also serve as motivational tools to help us reach our goals. Another game-changer is the smartwatch, which allows users to stay connected on the go, with features like notifications, GPS, and even contactless payments. With functional wearables, tech-savvy individuals can streamline their daily routines and achieve a more efficient and productive lifestyle.
Embrace the Future: Explore the Latest Trends in Wearable Tech
As technology continues to advance at a rapid pace, the world of wearable tech is constantly evolving. One of the latest trends is the integration of augmented reality (AR) in eyewear, enabling users to overlay digital information onto their surroundings. This technology not only opens up exciting possibilities in gaming and entertainment but also has practical applications in areas such as healthcare and education. Another emerging trend is the development of smart clothing that can monitor vital signs, regulate body temperature, and even charge our devices wirelessly. These innovations are paving the way for a future where wearable tech becomes an integral part of our everyday lives.
In addition to AR and smart clothing, voice-controlled wearables are also gaining traction. With virtual assistants like Siri and Alexa becoming increasingly sophisticated, smart glasses and earbuds equipped with voice recognition technology are becoming more popular. These devices allow users to effortlessly control their gadgets, make calls, send messages, and access information, all with a simple voice command. The convenience and hands-free nature of these wearables make them ideal for busy individuals who are constantly on the move.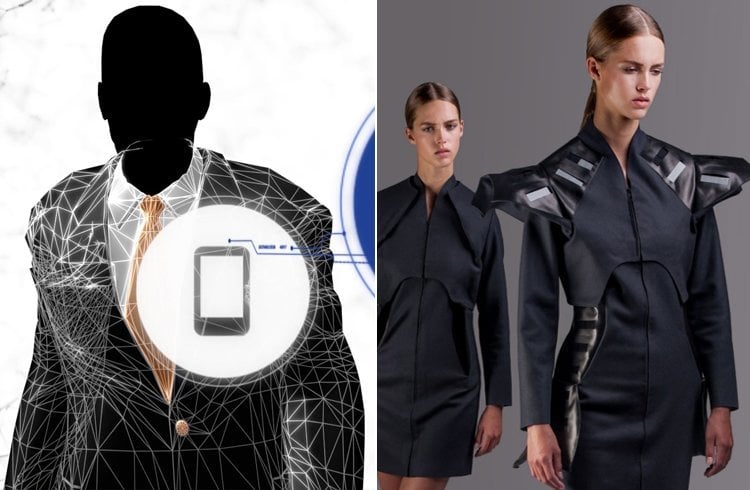 Wearable tech is maturing and the near future will yield devices that offer medicalgrade insights and feel dramatically different from those of today That39s the theme from our panel ofThe wearable technology market is experiencing an unprecedented surge in growth fueled by technological advancements and consumer demand for smart and intuitive devices In 2023 this dynamic market is set to witness a myriad of exciting developments that will redefine how we interact with technology and revolutionize our daily livesThe Best Fitness Trackers for 2023 Fitness wearables can help you move more sleep better and stay healthy Here39s how to pick the right one as well as the top fitness trackers we39ve testedIf this list of Best Wearable Tech products is any indication it39s easy to predict it
includes lots of personalized biodata fitness trackers that offer holistic views of your health and sunglasses straight out of a scifi movie Read on to discover what Shape editors and experts named the Best Wearable Tech of 2023The Biggest Wearable Technology Trends In 2021 Adobe Stock This means we are likely to see new formfactor wearables hitting the market to tackle health challenges or leverage superfast Contents Garmin Vivomove Sport Garmin Venu 2 Plus Fossil X Razer Gen 6 Skagen Falster Gen 6 TCL NXTWEAR Air Show 6 more items There was enough news that you may have missed some of the The Galaxy Watch 5 is the best Apple Watch alternative for most Android users It comes in small 40mm and large 44mm sizes four different aluminum case colors black silver blue or pink As we wind down
the year we didnt want to miss the opportunity to look back at some notable tech trends and maybe predict a few especially those in the evergrowing wearable tech market
The world of wearable tech is expanding and evolving at an astonishing rate, providing tech-savvy individuals with a plethora of stylish and functional options. From trendy wearables that revolutionize style to functional gadgets that enhance our daily lives, there has never been a better time to embrace the future of wearable tech. As technology continues to advance, it is exciting to imagine the possibilities that lie ahead. Whether it's augmented reality eyewear, smart clothing, or voice-controlled accessories, the integration of technology into fashion is changing the way we live, work, and play. So why choose between style and functionality when you can have both? Embrace the trend and find the perfect wearable that complements your tech-savvy lifestyle.